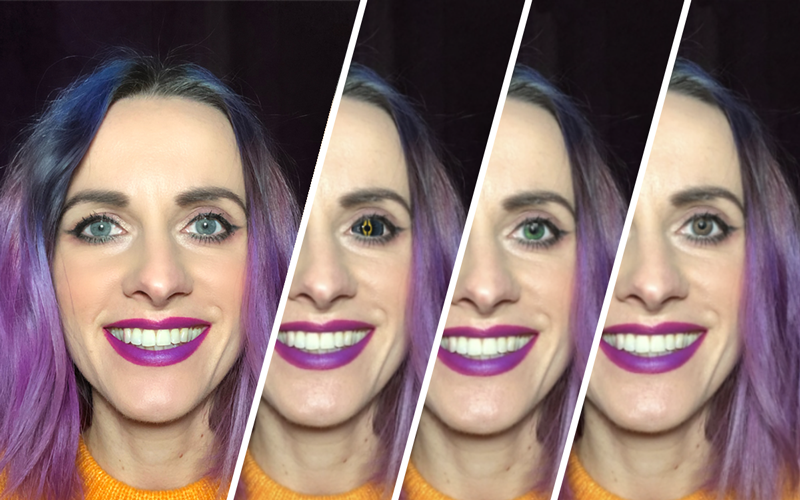 The unimaginable just became a reality! We launched the LIVE feature for contact lenses. From coloured ones to 'Crazy' or 'Sclera', your customers will be able to try on a variety of contact lenses.
We are confident our TRY-ON feature in a segment for contact lenses will generate higher revenue for your online store. Many shoppers hesitate to buy contact lenses even though they'd like a slight or more dramatic change to their look. The option of trying them on beforehand takes out the doubts and makes it an easy decision.
Even the most indecisive customers won't be able to resist the ultra-realistic visualisation that we have created. Blue, green or fantasy eyes, our plugin is everyone's makeover assistant they need.
If you seek a tool to increase organic traffic by enhancing their shopping experience with something unique, check out our TRY-ON feature in our Demo Store now.
You can test the TRY-ON for contact lenses here.